Visit my art gallery, located in the heart of Sidney, to view the current collection of paintings and sculptures. If you're interested in painting or learning how to paint, come attend one of my classes to paint in a group setting.
As Featured in Seaside Magazine
I'm pleased to announce that I'm looking to expand my online classes using Discord. For more information visit the Workshops and Classes pages by clicking the button below.
"Come Paint With Me"
Passion is provoked in me by nature's various, sometimes violent, cloud displays, portrayed through colours, shapes, intensity, and bold mark making made with brush and palette knife using oil paints. 
Sensitivity to the subject and attention to dramatic lighting concludes in tactile woven textures. Careful use of composition and colour create a tapestry of hues found in nature that are magnified on canvas. The result is engaging. The viewer is led on a compelling journey through the painting. Subject matter varies from landscapes as in forest scenes, trees, seascapes, figurative, portraiture and abstract. Use of palette knife and large brushes is preferred for large canvases and especially over sized murals. Realism portraiture the preference is a linen canvas that is a standard size. Paintings range from realism as in the style of the old masters in portraiture and still life, impressionism, post-impressionism, abstract expressionism.
The most recent murals are done in a transparent, estherial style of painting with minimal details. They can be any subject matter. Several styles of painting are available.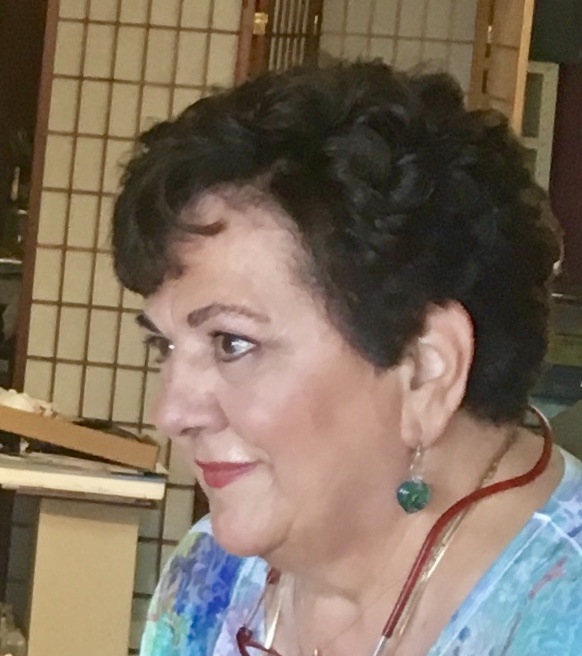 I'm pleased to announce that the Poppy Project is officially completed! My adult art students and I are happy to donate our time and expenses for the six months it took to produce the mural.
I assigned each artist a space and a painting from the Old Masters, such as Van Gogh, Rembrandt, Cezanne etc., to be converted to fit the mural so it can form a poppy from Georgia O'Keefe collection.  It was a complicated venture and I would love to see funds arriving to donate to the Veterans.
Also, I welcome anyone to come visit the gallery and see the mural in person. It is stunning and very engaging.  Please come visit the gallery/art school in Sidney.
The Chek News feature on the Poppy Project.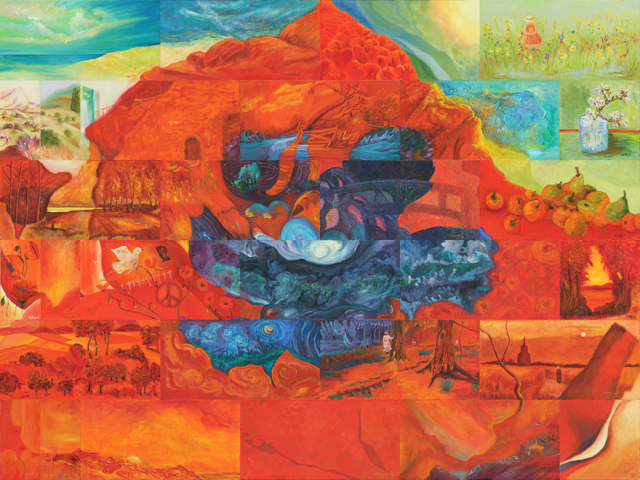 The completed mural for the Poppy Project.